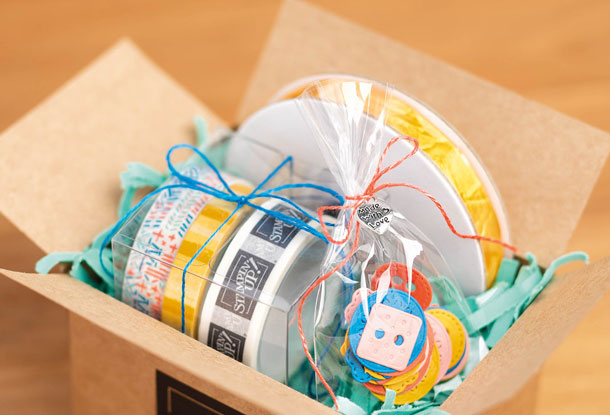 Being a Stampin' Up! demonstrator is so rewarding. For me, helping someone create that perfect project for a special occasion is the best feeling in the entire world. After all, creating cards, scrapbook pages, and gift items is about more than just stamps and ink—it's about sharing a part of yourself with the people you love.
I hate to admit it, but I had a negative opionion about stamping before I ever even tried it!!! My mom had asked me several times to go with her to different stamping events, but I passed. My first impression was that it wasn't very creative & that I would be "stealing" somebody elses artwork. I didn't realize the amount of creativity that could be used after the inked stamp met the paper...whether it be adding color, glitter, buttons or whatever you can imagine!

I finally relented to my Mom's wishes and attended my first "Stamp Camp" in the summer of 2002...and I was HOOKED! I never realized how addicted I could be to such a hobby. I think the real addiction is that it's so much fun to stamp with friends & family and to create beautiful cards, gifts and scrapbook pages.